Explore the latest reviews of the Galatea App for 2023. Discover its key features, advantages, potential drawbacks, and answers to frequently asked questions.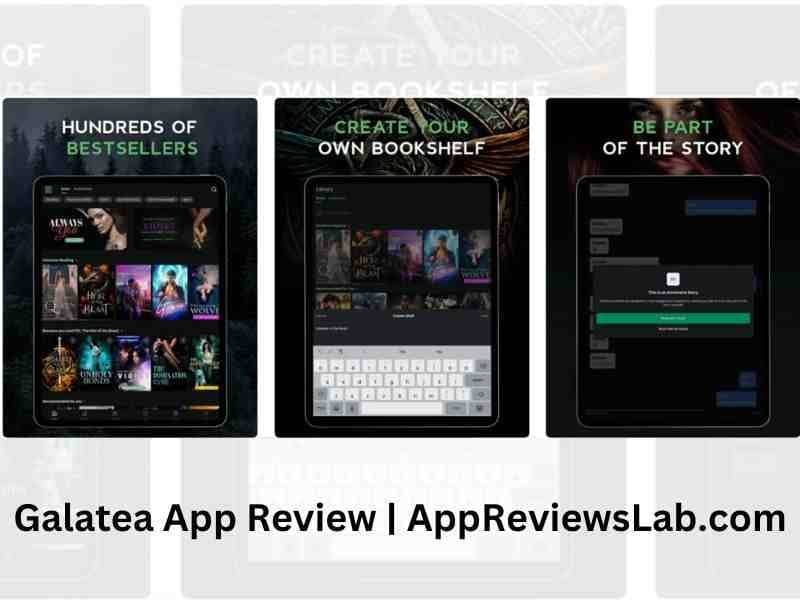 ---
Galatea App
The Galatea App is a captivating storytelling platform that has captured the hearts of millions of readers. With an extensive library of interactive and immersive stories, Galatea brings fiction to life by allowing users to choose their path and shape the narrative. Here are the best reviews of Galatea App.
Galatea App Reviews: overview
| | |
| --- | --- |
| App Name | GALATEA: Novels & Audiobooks |
| Publisher | Inkitt |
| First Version | 1.0 |
| Last Updated Version | 8.13.0 |
| Store Name | Available on App Store & Google Play Store |
| Current Ratings | 4.4 |
| Total Reviews | 90.3k |
Galatea App Reviews: overview
---
---
Galatea App (Free Version)
The Galatea App offers a free version that provides access to a wide range of interactive stories. It allows users to immerse themselves in thrilling narratives, make choices, and influence the storyline.
ENJOY BINGE READING WITH EXCITING LIGHT NOVELS
Addictive Stories Love and fantasy books & web novels that span multiple seasons with new chapters released daily! Get hooked to light reading!
15-minutes per chapter Light online books to read at your own pace, whenever and wherever you are!
Immersive audiobooks Some of our bestsellers are available in the form of audiobooks! Immerse yourself in sensational love & erotic audiobooks with ambience & sound effects!
Key Features of Galatea App
The Galatea App offers several features to enhance your reading experience:
Interactive Stories: Dive into captivating stories and make decisions that impact the plot.
Immersive Storytelling: Experience stories with sound effects, music, and animations.
Choice-Based Narratives: Shape the outcome by selecting different paths and endings.
Varied Genres: Explore a diverse library of genres, including romance, fantasy, mystery, and more.
Personalization: Create a profile and receive story recommendations tailored to your preferences.
Galatea App Pros and Cons
Pros
A vast collection of engaging and interactive stories.
High-quality audio and visual enhancements for a more immersive experience.
Frequent updates with new stories and chapters.
Active community and reader engagement.
User-friendly interface and smooth navigation.
Cons
Some premium content may require in-app purchases or a subscription.
Addiction to stories may lead to spending more time on the app.
Galatea App Special Highlights
Audio Narration: Listen to stories with professional audio narration for added immersion.
Community Interaction: Connect with fellow readers and authors in the Galatea community.
Chapter Updates: Receive notifications when new chapters of your favorite stories are available.
Frequently Asked Questions: Galatea App
Conclusion: Galatea App Review
In conclusion, the Galatea App offers an unparalleled reading experience by bringing stories to life through interactivity and multimedia elements. With its extensive library of genres, immersive storytelling, and user-friendly interface, Galatea has become a go-to platform for fiction enthusiasts. Whether you're into romance, fantasy, or mystery, you'll find engaging narratives that allow you to influence the outcome. Download the Galatea App today and embark on a journey into the world of interactive storytelling.
Also Read: Most Prestigious Awards List in the world