Explore the latest reviews of the HUD Hookup App for 2023. Explore its key features, advantages and disadvantages, unique highlights, and frequently asked questions (FAQs).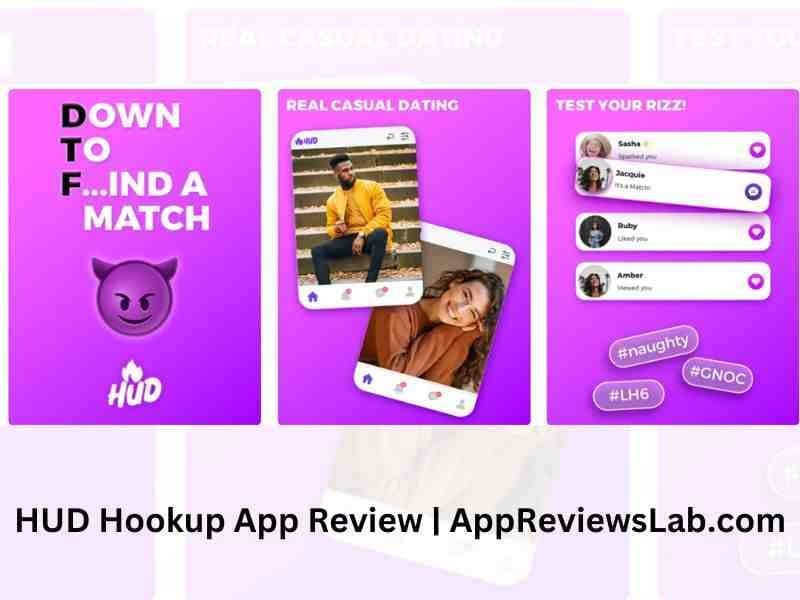 ---
HUD Hookup App
The HUD Hookup App is designed for individuals looking for casual encounters and hookups. It provides a platform for like-minded people to connect, chat, and potentially meet in person. Here are the best reviews of HUD Hookup App.
HUD Hookup App Reviews: overview
| | |
| --- | --- |
| App Name: | HUD Hookup App |
| Publisher: | HUD STUDIO LIMITED |
| First Version: | 1.0 |
| Last Updated Version: | 2.5.0 |
| Store Name: | Available on App Store & Google Play Store |
| Current Ratings: | 4.1 |
| Total Reviews: | 176 k |
HUD Hookup App Reviews: overview
---
---
What is the HUD Hookup dating app?
HUD (which probably stands for "hook up dating") is an online dating application available on iOS and Android that caters specifically and exclusively to singles looking for no commitment hookups. Operating in 145 countries, HUD has seen over 10 million downloads and 120 million+ messages sent throughout its lifespan (launched in 2015).
Site Name: hudapp.com
Paid or Free: Paid site with a limited free option
Average Sign-Up Time: 3 minutes
Paid Membership Pricing: Plans starting at $9.99 per month
Privately or Publicly Owned?: Private
How does HUD Hookup App work?
HUD operates on a mutual match premise where users are shown other users profiles and indicate if there is interest or not. Once a mutual match is achieved, a conversation is unlocked and users can converse. There are several features that can be used to increase interest or show interest (flirt) to generate matches outside of the standard scroll and select (a variation of swiping).
HUD Hookup App Features Overview
As mentioned, the HUD dating app has a lot of features. Great, right? Well, it depends. We're big fans of not overcomplicating the dating process, especially when it doesn't need to be. However, we think that HUD may have gone a bit overboard with the features and they aren't presented in a way that's easy to learn.
Are the features good features? Yes, some of them are. However, they only offer any benefit if you're able to take the time and really figure out how they all work. If you do this, great. However, for us, you shouldn't have to feel like you're going back to school just to find a date.
That all being said, let's look at some of the more pertinent features available on the HUD dating app. Additionally, let's first look at which features come with which membership type.
How to Sign Up at HUD Hookup App
Signing up on HUD is done through your phone, Google Account, Apple ID, or Facebook. No matter which option you choose, you will still need to confirm your phone number, provide your name, birthday, gender identity (and who you want to be shown to), and couple status. Then, you must upload at least one photo to finalize your profile.
You are unable to sign up for HUD through a desktop or laptop computer. It is purely app only.
Customer Support Options
The HUD dating app follows the unfortunate trend of no real customer service in the casual dating industry. This means that you have to try and solve your problems by looking through a short set of FAQs and if that doesn't work you can fill out a general feedback email form.
There is no live chat, contact phone number, or even a direct moderator email.
HUD Hookup App (Free Version)
The HUD Hookup App offers a free version with essential features for connecting with potential partners. It's a platform for casual dating and encounters.
Key Features of HUD Hookup App
The HUD Hookup App offers several features to enhance your dating experience:
Location-Based Matching: Find nearby potential partners.
Chat and Messaging: Communicate securely and conveniently within the app.
Profile Verification: Enhance trust by verifying your identity.
Privacy Controls: Manage who can view your profile and message you.
Quick Match: Swipe right to indicate interest in a potential match.
HUD Hookup App Pros and Cons
Pros
A straightforward platform for casual encounters.
Location-based matching for convenience.
Active user base for more potential connections.
Cons
Some premium features may require in-app purchases.
It's important to exercise caution and safety when meeting in person.
HUD Hookup App Special Highlights
Security: HUD Hookup App prioritizes user safety and privacy with security measures.
Community: Join a community of individuals looking for casual encounters.
Profile Enhancement: Add photos and information to create an attractive profile.
Frequently Asked Questions: HUD Hookup App
Conclusion: HUD Hookup App Review
In conclusion, the HUD Hookup App is a straightforward platform for individuals looking for casual encounters and connections. With its location-based matching, secure messaging, and privacy controls, it provides a convenient way to connect with like-minded people. Whether you're seeking casual encounters or exploring new connections, HUD offers a platform to do so. Download it today and discover potential matches in your area!
Also Read: Most Prestigious Awards List in the world